You can order Lunch Combos TO GO
Sushi at its finest, right in your neighborhood
Now Open for Dine-In
Sushi Rolls
Enjoy one of our many sushi rolls including: Dragon Roll, Paradise Roll, Tiger Roll, Rainbow Roll, Okinawa Roll, Spider Roll, and more.
Sashimi
Indulge in a variety of sashimi including: Tuna/Maguro, Salmon/Sake, Yellowtail/Hamachi, Albacore/Shiro Maguro, Scallops/Hotategai, and more.
Appetizers and Salads
Start off with one of our appetizers including: Oyster Shooter, Sugaki, Soft shell crab, Yakitori, Agedashi Tofu, Green Mussels, Monkey balls, and more.
Drinks and Desserts
We have your favorite beers including: Sapporo, Asahi, Kirin, Kirin Light, Corona, Budlight, Ballast point, Blue Moon, Heineken, and more.
Enjoy a roll or 2 - Fresh Sushi Every Day!
Your local Sushi spot in vista, california
Local sushi at its finest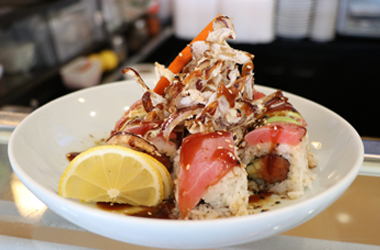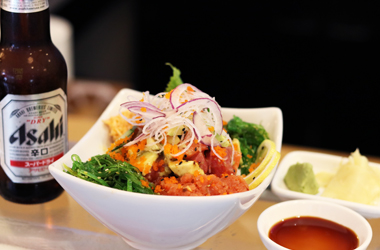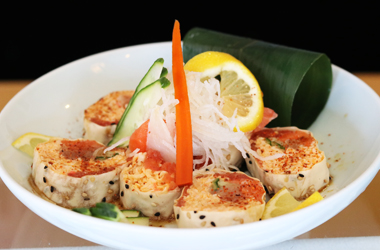 Take it one sushi roll at a time
Eat, relax and enjoy
Try our sushi Today!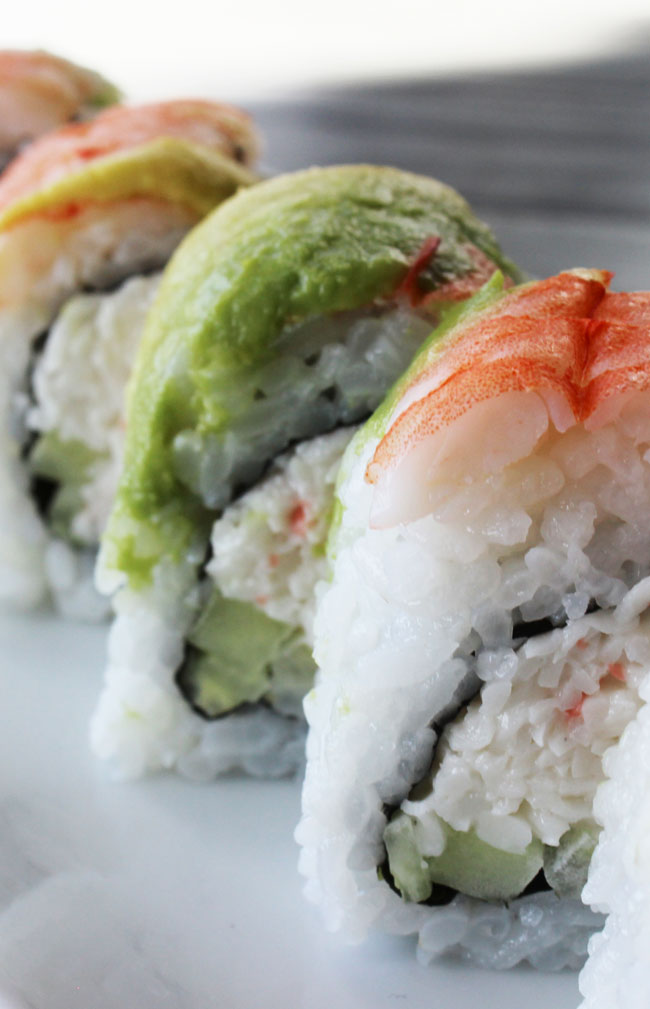 Special Rolls

Bum Roll- spicy tuna, cucumber, topped w/ albacore avocado, soy mustard sauce
15
Scallops Dynamite Roll - california roll topped w/ baked spicy scallops, eel sauce, and spicy mayo
13
Baby Lobster Roll- crab, cucumber, avocado topped w/ spicy mayo, baked lobster, crab, eel sauce
16
Super Lemon Roll- Spicy crab, cucumber, salmon, yellowtail, avocado, lime, sriracha, chilli powder, tajin, tako chunks, ponzu sauce, cilantro
16
Long Horn Roll- crab, cucumber, avocado topped w/salmon, and avocado
13
Dream Roll- 2pcs jumbo shrimp,  crab, cream cheese topped w/ albacore, avocado, crab, diced shrimp tempura mixed w/ spicy mayo, crunchies, mayo and eel sauce, shredded crab sticks
14
Dragon Roll- 2pcs jumbo shrimp, tempura, crab topped w/ eel, avocado, eel sauce, spicy mayo
14
On Fire Roll- spicy albacore, jalapeño, cucumber topped w/ avocado, crab, mixed w/ spicy mayo and masago, crunchies eel sauce, w/ masago inside, soy mustard outside, shredded crab sticks
13
View Full Menu